Day 1 :
Keynote Forum
European University of Rome, Italy
Time : 09:15-10:00

Biography:
Javier Fiz Perez Ph.D., Psychotherapist, and Professor of Psychology at the European University of Rome, where he cooperates also as Delegate for the International Research Development. He is Co-Director of the Laboratory of Applied (Business and Health Lab). He's a Member of the Advisory Board of the Academic Senate of the Accademia Tiberina. Professor Fiz Perez is the Coordinator of the Scientific Committee of The International School of Economics and Ethics (Italy) and collaborates with the International Academy for Economic and Social Development (AISES) of which he has been Vice President for Spain and Latin America. He is also the Scientific Research Director of the European Institute of Positive Psychology at Madrid (IEPP).
Abstract:
Introduction: Emotional intelligence is an emergent topic. However, few studies have tested its relationship with motivation at
work, which remains unclear. In particular, the effects of extrinsic motivation on emotional intelligence are under-investigated.
Method: The Organizational Emotional Intelligence Questionnaire (ORG-EIQ) and the Work and Organizational Motivation
Inventory (WOMI) were administered to 486 Italian employees. In testing the relationship of emotional intelligence with
motivation, we used a new Italian model that includes self-awareness; self-management; social competency and relationship
management.
Results: Findings suggest that intrinsic motivation dimensions add a significant percentage of variance, in addition to variances
due to extrinsic motivation with respect to emotional intelligence.
Discussion/Conclusion: The results highlight the negative association of extrinsic motivation with relationship management
in particular. New research and intervention perspectives are suggested.
Keynote Forum
Dalian School for Health and Consciousness, Canada
Time : 11:00-11:45

Biography:
Mada Eliza Dalian is an award-winning best-selling author, scientists of the human condition, and founder of the Dalian Method for Health and Consciousness. Her findings and the success of this new methodology are based on: her childhood ability to "read" repressed thought-patterns in people's body; her experience of awakening at age 33; explorations of human condition (interconnectedness of unconscious and conscious processes); experimentation and research, along with her work in the fields of social work and personal development over the past forty years. After developing and working with this powerful system with clients in her private practice for over eighteen years, in 2014, she devised the self-help version of the method for adults, followed by its variations for young adults, teens, and children. Due to consistent lasting results and increased interest from professionals, Mada also created Dalian Method Facilitator Training Programs to allow for seekers of one-on-one support to receive assistance from trained Dalian Method facilitators.
Abstract:
Problem: Challenges such as anxiety, depression, grief, PTSD, chronic pain, and disease are experienced in the body, yet our conventional treatments don't go deep enough to identify the deeply rooted unconscious thought patterns, fears, and emotions working in the body. The purpose of this presentation is to illustrate how mental and physical challenges can be eradicated with a new advanced technology – the Dalian Method™ – without using cognitive therapy or expensive medications.
Methodology and theoretical orientation: The theory is that: 1) anxiety, depression, PTSD, and disease are manifestations of fear and unconscious beliefs that are repressed in the body and its epigenetic code. 2) healing occurs by transforming what is unconscious in the body into self-empowered consciousness. The methodology is based on a mathematically designed system – the Dalian Method™ (DM), which works through the entire body (from feet to head) including; front/back and top of the head, the yin/yang energy polarities, front and back chakra points, knees, and bottoms of feet simultaneously, while utilizing a structured system of breathing (inhalation/exhalation) and out loud verbal expression through different parts of the body. Cleverly by-passing the mind, DM accesses the thoughts and associated emotions of anger, sadness, insecurity, self-criticism, etc. stored in the body's cellular memory, and spontaneously transforms what is unconscious into self-empowered consciousness.
Findings: Documented case studies and preliminary research findings demonstrate how the Dalian Method™ helps to eradicate the root causes of anxiety, depression, grief, PTSD, chronic pain and disease and achieve a lasting change. It helps to naturally increase understanding and clarity, build self-awareness and self-confidence, learn valuable lessons, and experience selfacceptance, inner peace, joy, and wellbeing.
Conclusion and significance: The Dalian Method™ is a unique system, which works with the entire body, and not just the cognitive mind, to access and transform the causes of anxiety, depression, PTSD, and disease repressed in the body's cellular memory. The Dalian Method™ can be used with a trained facilitator or on one's own, using the Self-Healing Dalian Method home practice kit (book and 2 CDs).
Keynote Forum
Jaagran Psychoanalysis and Wellness Centre, Canada
Time : 10:00-10:45

Biography:
Atul Kumar Mehra is an author, international speaker and a registered Psychotherapist in Ontario, Canada. He has participated in Moderated Panel Discussion Videos with Dr John Gray (The author of Women are from Venus and Men are from Mars) on various topics. He has presented in same international event He has been a guest speaker on hundreds of TV and radio shows in different languages, as well as a keynote presenter for national and international conferences. Atul has always had a love of writing and has published articles in several countries and in several languages. In addition to publishing his book The Unseen Wisdom of the Unborn, he is working on two other books - Addiction is Survival, Not Guilt and How to Program your Subconscious mind.
Abstract:
95% of all people do not know that our body has the capacity to heal itself from any disease. If we can create a disease then we can heal it too. We depend so much upon external resources and physical aspects of being a human in order to fight against diseases and get quick relief from symptoms; basically, we go back to the state before the symptoms began and then continue on the same path as before when we received warning signs or just produce entirely different symptoms, and keep on cycling through the creation and disappearance of symptom for the rest of our lives. I medicines are useless, that while using medication, it is also of utter importance to integrate the working and accessing of the unconscious mind to find where of illness lie. For example, Bruce Lee was considered one of the strongest people in the world, yet he died at 32 years of age. While it was widely believed that he died of cerebral edema, there are still many rumors circulating about his untimely death. Was it that he was not able to confront his basic fears that were created during his childhood? We will never know the real truth unless we explore the depths of unconsciousness and begin to understand the malignant energy lurking beneath any disease. Can a heart attack, be an unconscious form of committing suicide or are willing to our unconscious and the connections working within it, be surprised to learn that although Mother Teresa sacrificed her life for the upliftment of humanity, she suffered from periodic depression, a chronic form of emotional darkness and that was, of course, created by her at an unconscious level. Does this mean that by serving others the way she did that she was trying to fill a dark void within her that was created in her childhood? All these questions remain a challenge us to our perspective we may research related to our unconscious mind in order to create a need for the disease.
Mental Health | Mental Health Disorders | Eating Disorder | Psychiatric Nursing | Child Psychiatry | CBT | Womens Mental Health | Wellbeing
Location: Red Cedar Ballroom B
Chair
Atul Kumar Mehra
Jaagran Psychoanalysis and Wellness Centre, Canada
Co-Chair
Beata Karakiewicz,
Department of Social Medicine and Public Health, Pomeranian Medical University in Szczecin, Poland
Session Introduction
University of Rochester Medical Center, USA
Time : 17:30-18:30

Biography:
Kevin Coffey has a master's degree in Social Work and a doctorate in Counseling in Human Development. He has 28 years of working in behavioral health. He currently runs the day to day operations of a mental health center and supervises 30 clinicians. He is an assistant professor of Psychiatry at the University of Rochester Medical Center. He teaches in the University of Rochester Counseling Program and at Empire State College.
Abstract:
This Presentation will discuss the connection between mental health disorders and addictions. Large numbers of patients are impacted by both chemical dependency and mental health. Traditionally these disorders have been treated separately, but there is mounting evidence to suggest that patients are should be treated with an integrated approach. The presentation utilizes clinical examples to reinforce the areas outlined. The presentation will make recommendations regarding effective treatment of both disorders. The presentation will discuss cultural issues emerging from current research. It will conclude with identifying future areas of study.
Provincial Health Services Authority, Canada
Time : 11:45-12:30
Biography:
Abstract:
The Provincial Health Services Authority (PHSA) plans, manages, and evaluates selected specialty and province-wide health care services across BC, working with the five geographic health authorities to deliver province-wide solutions that improve the health of British Columbians. PHSA embodies values that reflect a commitment to excellence. As part of the provincial mental health services continuum, BC Mental Health & Substance Use Services (BCMHSUS) provides a diverse range of specialized, "one-of-a-kind" tertiary mental health and substance use services to adults across the province. These include services located at the Forensic Psychiatric Hospital and six regional clinics, Correctional Health Services, the Burnaby Centre for Mental Health & Addiction, and Heartwood Centre for Women. In addition to delivering these clinical services, BCMHSUS provides provincial leadership for system-wide improvement through its work in: health promotion and illness prevention; knowledge exchange; and research and academic teaching. BC Children's Hospital (BCCH) cares for the province's most acutely ill or injured children and youth, provides developmental and rehabilitation services to children and youth throughout BC, and offers a broad range of health services. BC Children's Mental Health services provide psychiatric assessment, short-term individual (including eating disorders), family, and group treatment, and medication review. BCCH and BCMHSUS are agencies of the Provincial Health Services Authority (PHSA) which plans, manages, and evaluates specialty and province-wide health care services across BC. PHSA embodies values that reflect a commitment to excellence. These include: Respect people • Be compassionate • Dare to innovate • Cultivate partnerships • Serve with purpose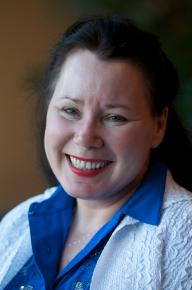 Biography:
Catherine Jirak Monetti has her expertise in Nursing Education and non-exposure trauma therapy. A Robert Wood Johnson Foundation (RWJF) Scholar, she earned her Doctor of Philosophy from Rutgers, College of Nursing in May, 2014. She is trained in Gestalt Psychotherapy, EMDR Trauma Therapy, and Therapeutic Touch (TT) Energy Healing. She has been teaching undergraduate, graduate, and doctoral nursing students for 27 years. Her qualitative doctoral dissertation research, "Somatic countertransference experiences of nurse Therapeutic Touch practitioners: A content analysis," contributes to the academic and clinical debate about the self/other distinction in neuroscience, nursing, psychology, and philosophy. Her research was presented by poster at the 2014 CANS (Council for the Advancement of Nursing Science) State of the Science Congress on Nursing Research: Optimizing Health by Addressing Complexity, Washington, DC, September 17 - 20, 2014., and at the Sigma Theta Tau International 28th Nursing Research Congress, July 28, 2017,Dubin, Ireland.
Abstract:
Statement of the Problem: Poorly articulated and minimally researched, somatic countertransference (SCT) is a spontaneous phenomenon sometimes experienced by therapists during their work with traumatized clients. A more positive perspective on countertransference, it is defined by Orbach and Carroll (2006) as "the therapist's awareness of their own body, of sensations,
images, impulses, and feelings that offer a link to the client's healing process" (p. 64). The study is timely and aligned with current state of the science on use of Complementary and Alternative Medicine (CAM; Strauss, Coeytaux, McDuffie, Williams, Nagi, & Wing, 2011).Purpose of the Study is to qualitatively describe SCT experiences of nurse Therapeutic Touch (TT) practitioners.
Methodology & Theoretical Orientation: Use of purposeful sampling recruited eight experts. Audiotaped sixty-minute face-to-face in-depth interviews were conducted using a semi-structured interview guide with six open-ended questions. Sandelowski's (1993, 2000, 2010) preferred method of latent content analysis produced codes and subcategories grounded exclusively in the saturated data (Patton, 2002).
Findings: Ten subcategories, three categories (Donabedian, 1988), and one major theme were inductively generated to reveal the underlying meaning in the communication (Chang, 2001). "SCT: A Language for Healing Trauma" was consistent with social science communication research (Krippendorff, 1989, 2004), SCT was found to be a factor in the healing of trauma, experienced during the verbal and nonverbal communication of one group of nurse TT practitioners in interaction with traumatized clients.
Conclusion & Significance: SCT mitigates vicarious traumatization and enhances compassion satisfaction in the therapist. Increased understanding of SCT can further promote the adjunctive role of TT and embodiment in trauma therapy. Study findings contribute to the academic and clinical debate about the self/other distinction in neuroscience, nursing, psychology, and philosophy.
Providers for Healthy Living, USA

Biography:
Molly Hawke is an outpatient adult psychiatrist in Columbus, Ohio. She completed undergraduate studies at Ashland University in Ashland, OH. She completed medical school and psychiatry residency at The Ohio State University and is board certified in psychiatry. As is common for psychiatrists in the Midwest her appointments center around medication management for mental health disorders. This medication management model is similar to that of a primary care physician who manages medical illness. She strongly feels that cultural perceptions of health and body can impact one's mental health. As a result, she has worked to incorporate Health At Every Size (TM) principles into her patient appointments
Abstract:
Health at Every Size (TM) rejects the idea that one's overall health and one's body size are inherently connected. It respects the diversity of body shapes and sizes, encourages joyful movement, and promotes individualized eating based on hunger, satiety, nutritional needs, and pleasure. Emphases on dieting and thinness are an unfortunate part of US culture, but many studies show that diets do not work long-term in the vast majority of individuals. In a US medical clinic or hospital, medical professionals often have limited time and little to no training in providing meaningful therapeutic interventions to patients. However, a trusted medical professional has the opportunity to substantially improve overall wellness by beginning a conversation about health and body that is free of weight bias. It can take just a few minutes to introduce basic principles of Health at Every Size (TM), provide education about the data supporting it, and encourage a change in thinking or behavior. The goal is to leave patients feeling that 'health' and 'well -being' is so much more than the size of one's body. Following this presentation, attendees should be able to: Understand the concept of weight bias and how it affects us, particularly medical professionals. Understand how 'diet culture', which is particularly pervasive in the United States, can negatively impact one's mental health and well-being. During a patient encounter, take as little as 2-3 minutes to introduce a Heath at Every Size (TM) principle, provide a brief education on it, and encourage a change in thinking or behavior.
The Chinese University of Hong Kong, Hong Kong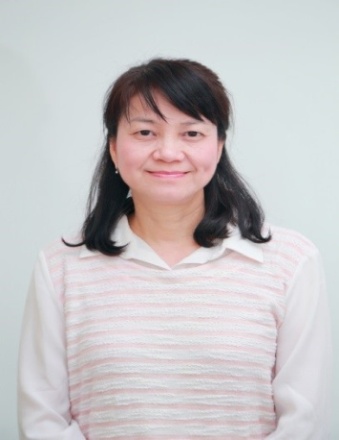 Biography:
Lai-Moy Carman Wong Carman.Bachelor of Social Work, Master of Education in Counselling of University of North Texas, Registered Social Worker recognized by Social Workers Registration Board Hong Hong, Associate Fellow & Approved Counselling Supervisor of The Hong Kong Professional Counselling Association (HKPCA), Lecturer and Fieldwork Coordinator BSSc Program of Department of Social Work, Chinese University of Hong Kong, Member of Mental Health Social Workers Chapter of Hong Kong Social Workers Association, Experienced social worker in counselling and mental health field for more than 20 years.
Abstract:
The golden period of development for youths is between the ages of 12 and 24, a period that is also generally recognized as adolescence and young adult. This is an important stage of development in which young people encounter many physical and psychological changes and adaptations. These learning experiences and challenges also affect how adolescents enter adulthood. If youths can successfully overcome their physical, psychological, and life changes and challenges, good mental health will be promoted. Previous researches show that among mentally ill adults, disorder onset for 50% of patients was prior to age 14, and disorder onset for 75% of patients was prior to age 24. Another study from Hong Kong indicated that 16.4% of secondary school students in Hong Kong showed symptoms consistent with the diagnosis of mental illness; 1.3% suffered from depressive disorders; and 6.9% suffered from anxiety disorders. This paper presents discussions on the mental health issues included early psychosis, depression, anxiety disorders, suicide, drug abuse, and internet addiction of youths in Hong Kong which also attracted social concern in Hong Kong. The aforementioned mental health issues cannot be ignored and should get social concern. This presentation attempts to present prevalent mental health issues among youths in Hong Kong and suggests early intervention and the active promotion of community education about youth mental health. It also recommends various supports from family, education, medical, and social service perspectives.
University of Rochester, USA

Biography:
Kevin Coffey has a master's degree in Social Work and a doctorate in Counseling in Human Development. He has 28 years of working in behavioral health. He currently runs the day to day operations of a mental health center and supervises 30 clinicians. He is an assistant professor of Psychiatry at the University of Rochester Medical Center. He teaches in the University of Rochester Counseling Program and at Empire State College.
Abstract:
This presentation will discuss the relationship between attachment style and addictive behavior. Healthy attachment style is significantly related to positive mental health. The work of John Bowlby and Mary Ainsworth were groundbreaking in shedding light on the importance of attachment in healthy development. There is now neuroscience evidence that supports their findings. In addition to this presentation outlining the psychological relationship attachment style and addiction, it will present the underlying neuroscience that supports this relationship. The presentation will offer recommendations regarding treatment from an informed attachment perspective. This includes recommending the importance of group therapy. The presentation will include numerous clinical examples that support the theory. Issues of cultural diversity will be reviewed as well as future implications for this particular area of study.
The Courage and Strength Games, Canada

Biography:
Daniel Pressello has both personal life experiences and professional experiences with mental health issues and concerns. He studied at Vancouver College of Counsellor Training, earning 16 certificates in mental health therapy courses and programs. He was studying towards his MA in Social Work, but sidelined due to on personal health issues and concerns. During the summer of Prince Harry's Invictus Games in Toronto, Canada he was suicidal, but after watching and viewing information about Prince Harry's InVictus Games, he thought why can't there, or is there any sporting event for everyone that is experiencing or has experienced mental health issues and concerns. As he watched athletes compete and during personal interviews heard repeatedly solders, tell their story of how they gained The Courage & Strength to face their demons, in dealing with grief and loss of comrades, or their own limbs and through support of others & sports. As indirect result of hearing and watching these soldiers tell and share their very same feeling of suicide, worthlessness, heading done the path of self-destruction. Through those soldiers and through Prince Harry, I decided not to kill myself and I just knew from that moment on, I found my reason for living and I had to, help others that may be dealing with PTSD etc., find their reason to want to live.
Abstract:
Life itself is in many ways very competitive, too competitive to some degree. We are more concerned about the competition (the game and our role,) that we often miss out on the joy of the game. We begin this game at early stages of our lives, being pushed to think and train our brains to always be in a competitive state of thinking. This is no pun intended when I state the term "Racing Thoughts", which to many kids, youth and young adults are experiencing at never, at levels never witnessed before. These racing thoughts lead to high levels of anxiety, depression, problems, concentrating, reducing our cognitive abilities, which in turn can lead to anger issues, substance extermination, and abuse. A recent study showed since the release of the iPhone 5 (2007 to 2015) tweens, teens, and college/university students have confirmed, by online/phone activity (number of hours,) and by their own admittance that has never felt so alone, or not included even though we can connect and socialize more than ever before with people. With a sexual assault occurring every 98 seconds for example in the US and over 1,46,000 children a day staying home from school, because school is to be frightening and Sports can help us re-train our brains from both a cognitive aspect, as well as a mental & emotional aspect. A fall, a slip can lead to a devasting injury, that can and often is traumatic for both amateur and professional athletes from a mental and emotional aspect. One of the most important things I have learned and have been taught to overcoming my past traumas, is the quicker I am able to let it go (meaning the past,) the quicker I recover. This is also true of athletes, they can't change the fact that they were injured, because of their actions, or some else's. For a full and proper recovering to occur, they are taught, and they train themselves to quickly and properly let go of their grief and anguish of the injury and focus on their present and future. Mental and emotional recovery from past traumas is not a one size shoe fits all approach of prescribing medications for both physical and mental & emotional pain, associated with issues such as PTSD. Sports has shown to be beneficial in many aspects of helping people deal with past traumas.
Agape Mental Health and Research Institute, India

Biography:
John Jacob Mundukottackal is a psychologist, founder and Honorary Director of Agape Mental Health and Research Institute in the State of Kerala, India. It is an NGO of mental health. Minor psychological problems and in developing the positive mental health of people at large. This is an untouched and developing field in India, especially in Kerala. He has personally counseled more than 10,000 cases and has conducted more than 2000 psycho-educative sessions on mental health for different age groups within the socio-cultural community. He is a member of 'Child Welfare Committee', (Government of Kerala) which consists of a bench of magistrates responsible for implementing Juvenile Justice Act amended (2006) which protects the 'Need of Care and Protection' for 6 years. He is also a Research Scholar towards Doctoral Program on the topic of 'The Impact of Multi-Model Psychological Intervention on Mental Health correlates of Sexually Abused Adolescent Girls'.
Abstract:
Child sexual abuse is a universal problem that occurs across gender, caste, color, religion, socio-economic group. Sexual abuse creates intense trauma and emotional problems which create serious short term and long term psychological and behavioral problems. 81.53% of the total incidence of child sexual abuse was reported amongst children between 11 and 18 years of age. The pre-adolescent to the adolescent child seems to be most at risk. Child sexual abuse could have a severe impact on the different aspects of mental as depression, stress tolerance, emotional intelligence, resilience, self-esteem and psychological well-being. The present study is to find the impact of sexual abuse on mental health correlates among adolescent girls. For thisstudy, a sample of 177 adolescent girls aged 12-18 two districts of Kerala, State of India was studied. 57 sexually abused girls from Government children's home, 66 destitute home and 54 with parents. These groups match in terms of socio-economic status and age. Instruments used for this study are Beck's (1961) Beck's Depression Inventory, Reshmy's and Raj's (1999) Stress Tolerance Scale, Thomas's and Sushma's (2003) Emotional Intelligence Inventory, Smith's (2008) Brief Resilience, Dhar's and Dhar's (2015) Self-Esteem Scale and Sisodia's and Choudhary's (2012) Psychological Well-being Scale. Data were analyzed using One-Way ANOVA and Post Hoc Test. there is a significant difference between the three groups in the six variables under study. Sexually abused girls show a moderate level of depression while the other two groups show mild depression. All the three groups show moderate stress level but the sexually abused children are comparatively low. The emotional intelligence abused children in the non-abused institutionalized children. Sexually abused children have low resilience, low two groups. Thus, this study implies severe negative impact of sexual abuse on the mental health and their correlates discussed.
New Mexico State University, USA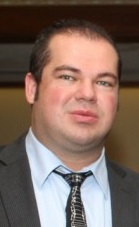 Biography:
Oscar Villalobos, DNP, PMHNP-BC, LPC, M.Ed, B.A., B.S.N is a Family Psychiatric Mental Health Nurse Practitioner. In 2016, he graduated with a Doctorate of Nursing Practice from New Mexico State University. He graduated from University of Texas, at El Paso with a Master's degree in Community Counseling and is licensed as a Licensed Professional Counselor. He has worked with psychiatric patients in both inpatient and outpatient settings. Living and working in a border city has helped him understand the importance of language barriers and believe that this will be a major area of focus in healthcare.
Abstract:
The interactions in mental health involve a significant exchange of information to identify symptoms and formulate a working diagnosis (Hales, Yudofsky, & Gabbard, 2008). The inability of patients to communicate due to language limitations may lead to situations that will be detrimental, such as receiving the wrong diagnosis or treatment due to the inadequate translation from English to Spanish (Choi et al., 2012). A practice change was proposed where healthcare personnel utilized mobile technology such as the Canopy Translation App to assess the psychiatric symptoms of Spanish-speaking patients with limited English proficiency. Participants completed the System Usability Scale (SUS) to determine whether they found the Canopy translation app useful during their assessments of Spanish-speaking patients. According to the SUS scores, participants found the Canopy Translation App useful during their interactions with Spanish-speaking patients. The findings emphasize the importance of exploring new resources and technologies to ameliorate language barriers.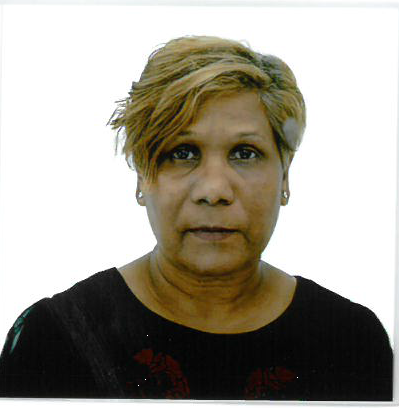 Biography:
Adina Seupersad has her expertise in Nurse Education and Mental Health Nursing. Her innovation and political astuteness was a result of implementing and
evaluating the Work Based Programme in the clinical environment due to the current economic climate BMA (2010). The delivery model aims to deliver a quality improvement innovation which is both a quality and productivity initiative, QIPP (quality, innovation, productivity and prevention). This approach is responsive to other Health Care Providers both nationally and internationally with similar challenges
Abstract:
This project is an Evaluation of the Training and Education of Work Based Learning (WBL) in a Mental Health Hospital in London: The role of the Matron. Evaluation can be described as a critical appraisal or assessment, a judgement of the worth, value, character or effectiveness of something; measurement of progress, The Free Dictionary (2014). In health care, it includes three approaches, directed towards structure, outcome and process depending on its focus. Intensive efforts are being made to continually improve the quality of health care. Despite recent changes in the NHS in term of roles and responsibilities, policies and procedures and efficiency savings there remains a paucity of both implementation and evaluation of WBL in the National Health Service, notably mental health environments, Hardacre and Schnieder (2007a). The aim of the project was to evaluate if the short term (three months) implementation of an Education and Training Work Based Learning Programme for all grades of nursing staff at a hospital had increased their knowledge and competence of those who attended using the audit process. The article will provide a rationale and literature review of Work Based Learning. Thematic Content Analysis will be utilised to analyse the data from the evaluation audit. Results concluded the evaluation met the aims and objectives, such as an increase of knowledge and competence of the staff who attended. Despite the evaluation being conducted on a small scale it could be used to inform further research and development of the methodology for evaluation in this area of health care.
University of Toronto, Canada

Biography:
Shara Ally is an expert in clinical, strategic and operational leadership in psychiatric health to improve the health and wellbeing of individuals affected by mental health and addiction issues. Shara began her career at the Centre for Addiction and Mental Health, followed by establishing a partnership between Surrey Place Centre and St. Michael's Hospital as the Clinic Lead/Director for research, clinical, and administrative activities for a Transitional-Aged Youth clinic. Her ongoing research interests consist of mental health, addictions, and wellbeing. Shara holds a Bachelor of Science in Nursing with honours from McMaster University, Master of Science in Nursing with honours from Ryerson University, and she is completing her Master of Business Administration at the University of Fredericton and Doctorate of Nursing Practice from Western University of Health Sciences. She is a Liaison for the Canadian Association of Pediatric Health Centers and is an Adjunct Lecturer at the University of Toronto.
Abstract:
Statement of the Problem: Trauma is conceptualized as direct or indirect physical, sexual and/or psychological abuse. Direct trauma (DT) is when the victim is abused by the perpetrator directly. Indirect trauma (IT) is when a person witnesses another person who is experiencing DT or helping another person (such as a patient) who has experienced DT or IT. Re-traumatization is when an individual encounters DT or IT similar to a previous experience of trauma. The impact of trauma will be different for each person. This is dependent on one's ability to recognize when/if he or she is experiencing trauma and ability to cope with it. The impact may skew one's natural motivational skills, socialization, and alter one's decision making-processes due to changes in one's ability to trust, communicate thoughts and feelings as well as maintain appropriate boundaries with others. If you are a victim of trauma, it is helpful to be cognizant of the fact that the perpetrator most likely was exposed to trauma themselves. Knowledge and empathy are platforms of power, which can be used during difficult situations and conversations to protect ourselves from trauma, while providing augmented care to patients who are learning how to manage their own trauma. Research provides evidence that learning about trauma is important as it helps caregivers identify if patients or themselves are becoming triggered and how one can navigate through these difficult situations. Participating in therapies such as cognitive behavioural therapy or dialectical behaviour therapy will provide advantages for caregivers in their personal and professional lives as they will learn to place healthy interpersonal boundaries with patients while reducing the risk of being impacted by DT or IT.